Microsoft has warned IT personnel to tighten up their WiFi networks after discovering that a security vulnerability in Windows Phones can leak users' passwords.
Rogue hotspots can grab from devices employees' encrypted domain credentials, needed to authenticate with corporate systems and access network resources. But the algorithm encrypting this sensitive data is cryptographically weak, allowing hackers to recover the login details and use them to masquerade as staffers.
"The attacker could take any action that the user could take on that network resource," Microsoft warned.
Microsoft has urged IT bosses to distribute a special root certificate for Windows Phone 8 and 7.8 devices accessing their networks. This would ensure that the system authenticates the network before sensitive data can be transferred over the network.
Microsoft has no plans to release a fix for the issue.
The software giant said the devices "can be configured to validate a network access point to help make sure the network is your company's network before starting an authentication process. This can be done by validating a certificate that's on your company's server. Only after validating the certificate is username and password information sent to the authentication server, so the phone can connect to the Wi-Fi network."
If you have the skills, the knowledge, and the code chops to take Microsoft up on their offer, then you could be a $100k richer.
Microsoft asks that you step right up and help them protect their customers by taking part in the Security
Bounty Program, which offers direct cash payments in exchange for reporting certain types of vulnerabilities and exploitation techniques. So come all friends, hackers, and researchers!
The announcement states that they will pay $100,000 in cash to anyone who discovers security exploits within the recent Windows 8.1 operating system, also up for grabs is a $50,000 bonus if you can offer defensive suggestions to block any such attack.
The following programs will launch on June 26, 2013:
Mitigation Bypass Bounty:
Microsoft will pay up to $100,000 USD for truly novel exploitation techniques against protections built into the latest version of our operating system (Windows 8.1 Preview). Learning about new exploitation techniques earlier helps Microsoft improve security by leaps, instead of capturing one vulnerability at a time as a traditional bug bounty alone would. TIMEFRAME: ONGOING
BlueHat Bonus for Defense:
Additionally, Microsoft will pay up to $50,000 USD for defensive ideas that accompany a qualifying Mitigation Bypass submission. Doing so highlights our continued support of defensive technologies and provides a way for the research community to help protect more than a billion computer systems worldwide. TIMEFRAME: ONGOING (in conjunction with the Mitigation Bypass Bounty).
Internet Explorer 11 Preview Bug Bounty:
Microsoft will pay up to $11,000 USD for critical vulnerabilities that affect Internet Explorer 11 Preview on the latest version of Windows (Windows 8.1 Preview). The entry period for this program will be the first 30 days of the Internet Explorer 11 beta period (June 26 to July 26, 2013). Learning about critical vulnerabilities in Internet Explorer as early as possible during the public preview will help Microsoft make the newest version of the browser more secure. TIMEFRAME: 30 DAYS
Sony issues an apology due to a bug that will render your PS3 a useless brick after you install update version 4.45. Sony immediately took the update offline to figure out what the exact cause of the glitch.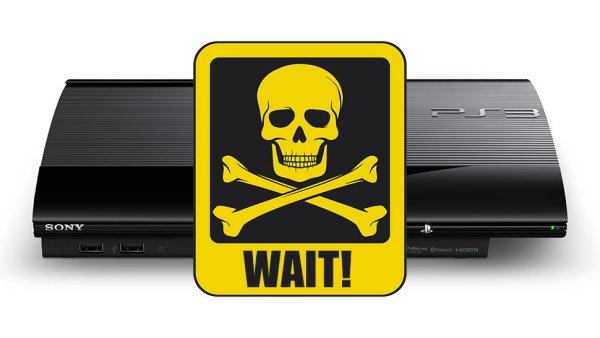 TechHive reports that gamers took to Twitter and online forums such as Reddit to spread word that PS3 firmware update version 4.45 "bricks" consoles and warn their peers not to install. Sony Computer Entertainment, the company's gaming division, said it was still working on finding out what the issue was.
"We are aware of reports that the recent PlayStation 3 system software update (version 4.45) has caused the XMB to not display on a small number of PS3 systems. We have temporarily taken 4.45 offline and are investigating the cause of the problem. We will announce when the system update is available for download as soon as possible. We apologize for the inconvenience."
A quick reaction is crucial for the company. Sony is enjoying the good graces of the fickle gaming community after a string of popular announcements around its upcoming PlayStation 4 console. The PS4 will be $100 cheaper than Microsoft's upcoming Xbox One, without the Xbox's requirement to play online and fewer restrictions on lending and selling older games.  A Sony rep was quoted by Kotaku as saying the company is currently "confirming the number" of PS3's affected by the now-pulled 4.45 firmware. As for those who downloaded 4.45 and currently have a potentially-bricked system because of it, Sony kindly asks that "PS3 users should wait for further details. We will announce when ready." However, some PS3 owners said they were forced to update to use services such as Netflix, while many use the console's auto-update feature by default. On Reddit, some predicted that currently frozen consoles will be restorable using the PS3's "safe mode" boot feature and installing from an external USB drive.
Sony's support sites now list firmware version 4.41, which was released in April, as the latest update.
http://www.pcworld.com/article/2025424/new-java-exploit-sells-for-5000-on-black-web-possible-threat-to-millions-of-pcs.html
If you are a customer or not please uninstall all versions of java from your computer and install the latest. Instructions are as follows: click "start", then click "control panel", then click "add remove programs in xp, programs and features if you have vista, or uninstall programs if you have windows 7 or 8, then look for anything called Java and click on it and select uninstall. once that is done and all are removed open the internet and go to www.java.com and install the latest version by clicking the red button the page that says "free java download". call us at 352-742-3113 with any questions. thank you
"Upgrade From Windows XP Before Support Stops"
April 8, 2014 marks the retirement date for the world's longest-ever supported operating system, Windows XP.
This means that newly discovered security holes will not be patched by Microsoft. As a result, over time, the operating system will become increasingly insecure for users. That date also marks the end of supp…ort for Office 2003, so if you're running both, you've got a lot of upgrading to do.According to Conceivably Tech the market of OS users supporting Windows XP is about 38% of the market. That means that almost one in ten people need to be made aware of the risks of using XP after April 2014.
The best option for users interested in upgrading is Windows 7. It took a lot of inspiration from Apple, and once you get used to the slight changes it all feels much more productive and useful.
Microsoft has written a farewell post here, although it's nowhere near as sentimental as we'd have liked. The majority of computer users in the world would have seen Windows XP for a large portion of their computing life, and it seems somewhat sad to see it go. What do you think?
Call us today to get a free consultation on a new pc and let us recycle the old one!
If you have ever wanted to make an image larger or smaller we found a nice little app to help with this! please check out http://imageresizer.codeplex.com/ . simply install and you can right click on any image and resize it on the fly!
A Security problem has been found with adobe flash, shockwave, and adobe reader. Please go to the following link and update yours or if you get a prompt to update please do so!
Lake County now has a new 911 system and your area might also. please sign up and update your info so you can get the proper and prompt response incase of an emergency.
please visit www.smart911.com for more info and life saving info.